Ground Transport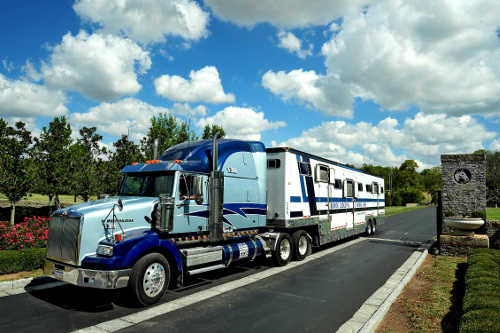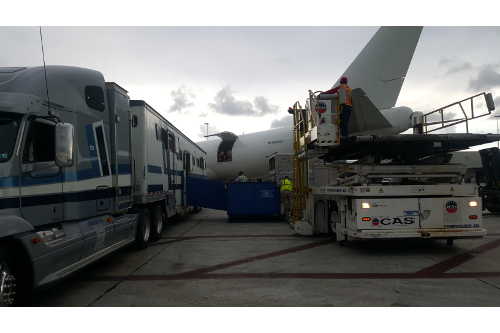 Ship on your schedule. We do not have 'set dates' for travel. Please call us or fill out a quote form for more information.
Regular Routes:
Multiple Weekly trips to Lexington, Kentucky from the Northeast and Florida (and vice versa)
Multiple Weekly trips to Florida to the Northeast and Kentucky (and vice versa)
Weekly trips to Colorado, Wyoming, Montana, Oregon, and Washington State
Weekly trips to California, Arizona, and New Mexico from the East Coast
Local shipping at HITS Ocala
Local shipping at WEF
Not seeing your trip here? Fill out our Quote Form and we'll be happy to let you know if we have any trips to accommodate your request.
Our Specialties:
Horse Shows
Race Tracks
Breeding Farms
Sales
Airports-pickup and delivery
Quarantine
Full van loads
One to Four horses looking for carriers convenience ride
Additional value:
No extra charge for a reasonable amount of equipment.
No extra charge for difficult loaders.
We don't promise trips we cannot do.
No deposits taken - This may not be the case with other transporters. We are happy to explain further over the phone.
Peace of mind - when you ship with us you are in good hands. Our drivers have an average tenure at Brook Ledge of 13 years.
Private layover facilities, if needed.
Your time frame is our time frame - no paying extra stall fees waiting for your transporter.
All trips are expedited! What that means for you, the customer, and your horse(s) is we use the quickest routes possible and don't zigzag across the country to fill our vans. Our trips are planned so that all the horses are coming from the same general pickup and delivery further ensuring the quickest route. We expedite in our Lexington, Ocala and Northeast areas by utilizing our smaller vans to pick up horses traveling the same route and bring them to our barn or directly to the truck. Additionally, vans are based in New Jersey, Delaware, Maryland, Long Island NY, South Carolina and South Florida. When horses go from one trailer to the other, they never touch the ground. Our pickup and delivery methods are tried and true. No horse spends more time on the van than absolutely necessary. We'd be happy to give you an idea of how long your horse's trip will be at the time of booking.
Our large fleet enables us to provide safe, timely shipping of your horses throughout 48 states and Canada. We've built our reputation on giving each and every horse the best service possible.
All our trips are expedited and non-stop.
Each Over the Road Rig is operated by 2 drivers.
Stops are made every 3-5 hours. During this time the drivers fuel and visually inspect the truck and horses. This care includes filling water buckets and hay bags, visually inspecting your horse for distress, slipped bandages, etc.
During the trip your horse is continuously monitored on the closed circuit video system installed in all of our trucks, over the road and local.
There is cellular phone access in each truck.
Hay and Water provided on each Over The Road trip.