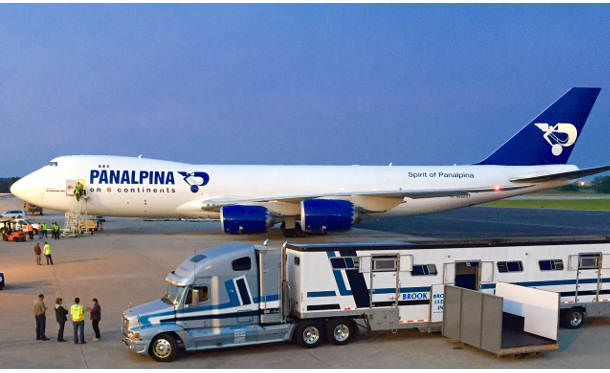 Brook Ledge is now offering domestic flights under our umbrella of transportation services. We are dedicated to serving customers with the same attention and care our clients have grown accustomed to for over 55 years. With our dedication to client satisfaction in the continuously evolving equestrian industry we offer Domestic flights and will facilitate all International flight needs through our wholly owned subsidiary, Horse America.
We offer clients scheduled service flights or private charters; handling each of our clients with concierge service. We can facilitate your horse's flight, including transport to the airport and from the airport, if desired. We partner with the most trustworthy industry leaders to ensure the wellbeing of your horse.
Horses fly with professional flight grooms who monitor and care for the horses while in flight. All grooms have extensive horse experience and provide comfort and reassurance to the horses in our care prior to, during and after the flight has landed.
Our staff is dedicated to making the experience for the client and their horses the most elite experience offered in the equine air transport industry. Each flight is tendered with personal care; one of our agents will walk you through what to expect tailored to your horse's specific flight.
Ready to book? Please use our international or domestic quote form and we'll be taking off shortly.
Release Form